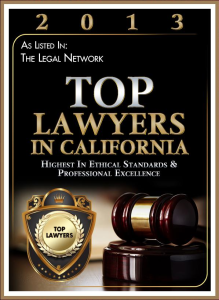 June 2013, San Francisco.  William Webb has been recognized by American Lawyer Media as one of the top lawyers in California.  Mr. Webb is the founder of the Webb Legal Group, located in San Francisco, California.  Mr. Webb focuses his practice in business, commercial and other civil litigation.  He founded the Webb Legal Group to provide sophisticated representation to individuals and businesses facing an increasingly complex world.
Mr. Webb is a 1988 graduate of the University of Notre Dame, located in Notre Dame, Indiana, as well as of its law school.  He began his practice more than twenty years ago trying cases in the areas of breach of contract, environmental contamination, insurance coverage, medical malpractice and personal injury defense, among others.  He was also involved in some landmark appellate cases in the area of municipal liability, and other areas.  Based upon his extensive trial experience, he was asked to join the faculty of the National Institute for Trial Advocacy at an early stage in his career, and he continues to teach with NITA.  He has tried cases in various state and Federal courts throughout the country.
American Lawyer Media is an integrated media company located in New York City, and is a leading provider of specialized business news and information, focused primarily on the legal and commercial real estate sectors.  ALM owns and publishes 33 national and regional magazines and newspapers, including The American Lawyer, the New York Law Journal, Corporate Counsel, The National Law Journal, The Legal Intelligencer, Legal Times and Real Estate Forum.  The company also produces conferences and trade shows for business leaders and the legal profession.  Law Journal Press, ALM's professional book imprint, publishes over 130 treatises on a broad range of legal topics.
For more information, please contact William T. Webb.